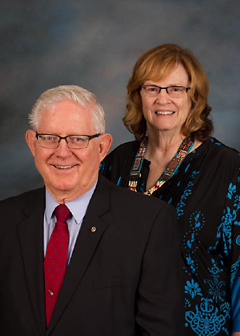 HARRINGTON FINANCIAL SERVICES.COM -- WEBSITE
Welcome to Harrington Financial Services! Our company provides a wide range of financial services to businesses and individuals here in the Western States.
Taxes: With more than 25 years of solid experience, having served thousands of individual clients, in addition to numerous corporations and partnerships, our multi-state tax preparation firm continues to provide dependable, trusted tax preparation, planning and representation services to our clients on a year-round basis.
Accounting: Sharon Harrington, MA, ABA, CSA, combines a Masters degree in Accounting & Business Law with other impressive national accreditations and credentials, plus over 45 years of accounting and tax experience. She continues to serve a select group of accounting clients. Sharon Harrington is not affiliated with Securities America.
Our office in Prescott, located at 802 Oak Terrace Drive, Prescott, AZ 86301, also serves as a branch office of Securities America, Inc. Art Harrington, Investment Advisor Representative, offers stocks, bonds, mutual funds and IRAs. Securities are offered through Securities America, Inc., a Registered Broker/Dealer, Member of FINRA/SIPC, Arthur R. Harrington, Registered Representative. Advisory services are offered through Cooper McManus. Cooper McManus is a SEC Registered Investment Advisory Firm. Harrington Financial Services, Cooper McManus and Securities America are not affiliated.
This site is published for residents of the United States and is for informational purposes only and does not constitute an offer to sell or a solicitation of an offer to buy any security or product that may be referenced herein. Persons mentioned on this website may only offer services and transact business and/or respond to inquiries in states or jurisdictions in which they have been properly registered or are exempt from registration. Not all products and services referenced on this site are available in every state, jurisdiction or from every person listed.
For information about any of these and other financial services, please call us at (928) 277-4988. Our fax number is (928) 756-2447. Or you may reach us by e-mail by clicking on one of the services listed on your screen, and type in your message. We will be happy to get back to you as quickly as possible.
We look forward to being able to serve you.
Sincerely,
Arthur R. Harrington, E.A., Ph.D.
President
Members of: NSTP • ACAT • NSA • AAATP • ROTARY
An overview of Section 529 savings plans, including their traditional use for college saving and the new rules for K-12 tuition.

Some stocks and stock funds may help reduce the volatility in a portfolio.

The Fed signaled a pause in raising interest rates. How markets reacted and what the change says about the direction of the U.S. economy.

See three options that may help you bridge the health insurance coverage gap between retirement and Medicare eligibility.
Use this calculator to estimate the federal estate taxes that could be due on your estate after you die.

This calculator can help you determine how soon you can pay off your mortgage.

Estimate of the maximum amount of financing you can expect to get when you begin house hunting.

Calculate the rate of return you would have to receive from a taxable investment to realize an equivalent tax-exempt yield.